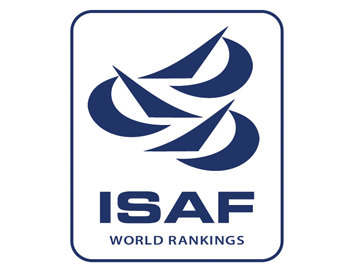 Anna Tunnicliffe (USA) stays top of the ISAF Women's World Match Racing Rankings.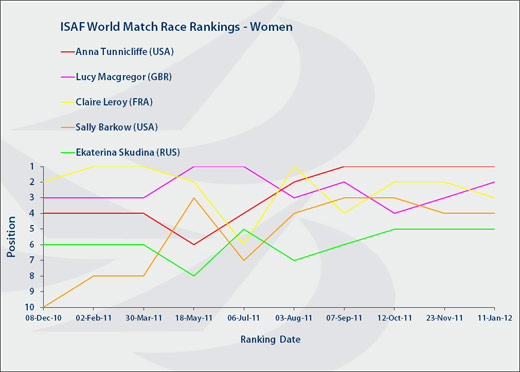 Anna Tunnicliffe (USA) capped off a wonderful 2011 by winning Women's Match Racing gold at the Perth 2011 ISAF Sailing World Championships to extend her advantage in the Women's Rankings.
The American comprehensively defeated Lucy Macgregor 4-0 in the final in Perth earning Tunnicliffe her 12th Match Racing podium finish in 2011 and her sixth gold of the year. Macgregor's defeat pushed her up one place to World #2.
Claire Leroy (FRA) finished third in Perth defeating Ekaterina Skudina (RUS) in the Petit Final. She is World #3 with the Russian World #5.
Brazil's Renato Decnop moved to World #21 following a busy period of Match Racing towards the back end of 2011. The Brazilian won the ISAF Grade 2 Porto Alegre Match Race Cup - Campeonato Iberoamericano de Match Race Feminino in November before finishing 17th in Perth.
Peru's Tania Zimmermann finished fifth at the Porto Alegre Match Race Cup and 25th in Perth to move her from World #97 to #63.
Click here for the Women's Rankings
The next release of the ISAF World Match Race Rankings will be 14 March 2012.
ISAF World Match Race Rankings -
www.sailing.org/mrrankings
(From the ISAF website:
www.sailing.org
)