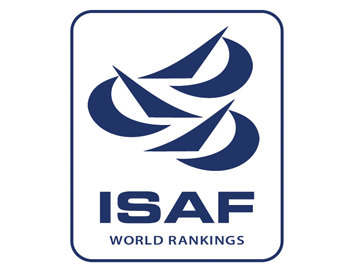 Anna Tunnicliffe (USA) will head into the London 2012 Olympic Sailing Competition as the World #1 women's match racer. Ian Williams remains on top in the Open Rankings after solid performances in the Alpari World Match Racing Tour.
Women's Rankings
After being crowned 2012 ISAF Women's Match Racing World Champion in Gothenburg, Sweden Silja Lehtinen (FIN) has moved from World #9 up to World #4. The Finn put somewhat of a mixed 12 months behind her and showed she has what it takes to be amongst the front runners when it really matters.
Anna Tunnicliffe (USA) has held the World #1 spot since September 2011 and is proving to be a formidable force in women's match racing. But Lehtinen brushed the American aside in Gothenburg showing that Tunnicliffe, who has won eight events since June 2011, that she is human after all.
Lucy Macgregor (GBR) remains in second behind Tunnicliffe whilst Claire Leroy (FRA) remains in third. Leroy has consistently progressed to the semi-finals throughout 2012 but has often fallen short in the final stages. Leroy lost out on the final podium spot in Gothenburg to Sally Barkow (USA) who is World #5.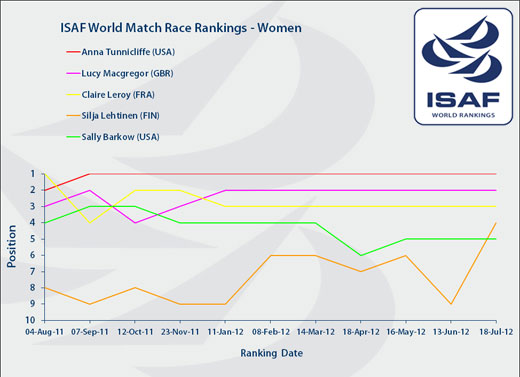 Click here for the Women's Rankings
The next release of the ISAF World Match Race Rankings will be 22 August 2012.
ISAF World Rankings -
www.sailing.org/rankings/index.php
(From the ISAF website:
www.sailing.org
)