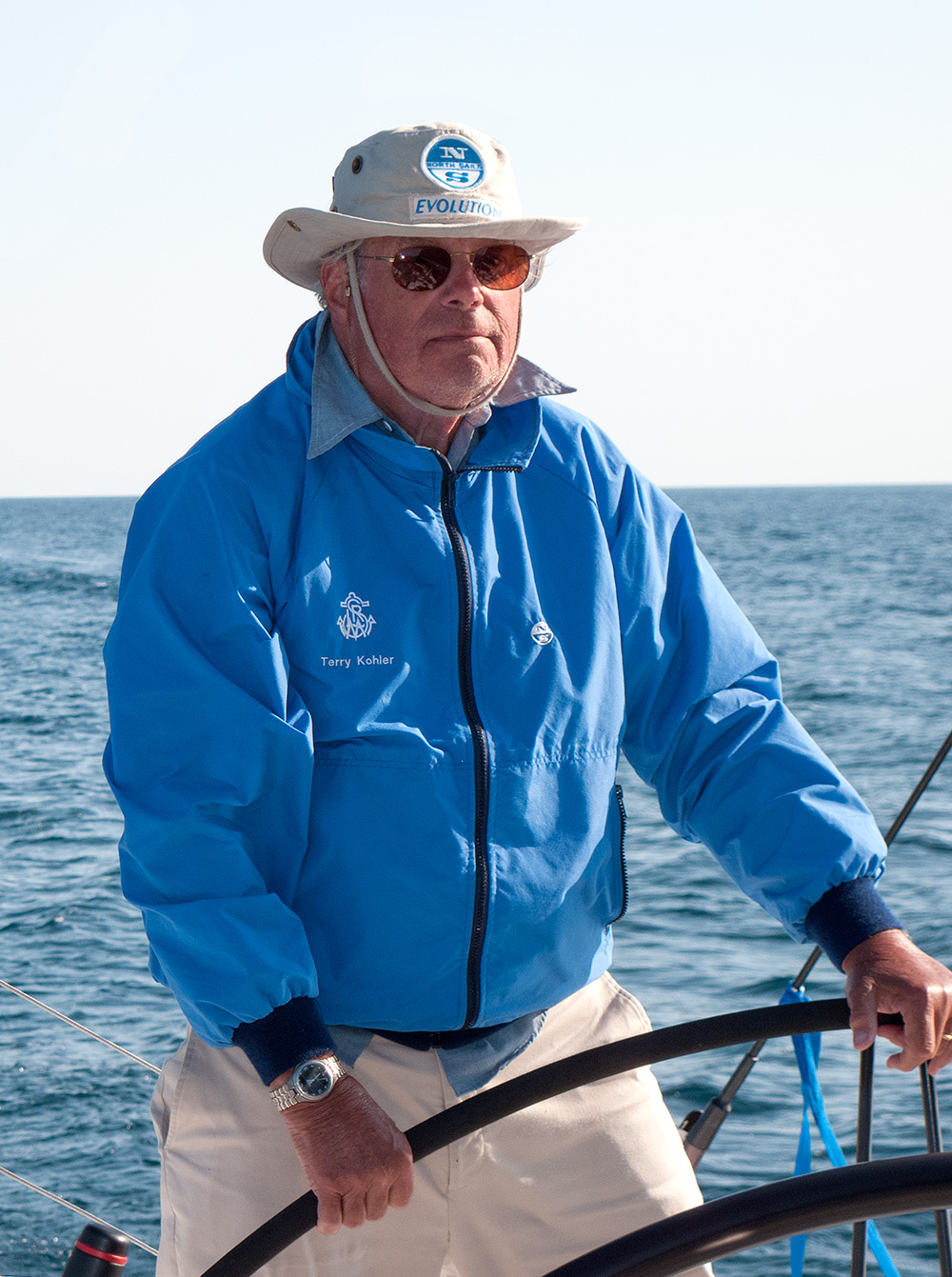 The world of sailing, and in particular the women's match racing world, lost a great man yesterday. Terry J. Kohler, a great friend and supporter of women's match racing and the Women's International Match Racing Association, passed away at his home in Sheboygan yesterday.
Terry Kohler's vision and generosity has touched so many people in the sailing community and will be sorely missed by our women's match racing family.
Excerpt from the 'Sailing Magazine' article:
In recent decades, Kohler turned his attention to supporting women's and community sailing efforts. He began supporting the Women's International Match Racing Association (WIMRA) in 2007 to promote women's match racing and was instrumental in getting women's match racing included in the 2012 Olympics. Sail Sheboygan, a nonprofit organization supported by Kohler, provided a fleet of Elliot 6m sailboats and the staff and equipment to maintain them for the event and the run up to the Olympics.
"Women's Match Racing wouldn't be where it is today without Terry," said Liz Baylis, Executive Director of WIMRA. "He shared his vision that women's match racing would be the star of the Olympics, which it was in 2012. When asked why he supported the sport, he would always say 'I love match racing and I love women. What better combination is there?'"
Kohler was also generous to individual sailors striving to make it to the top of a sport.
"He meant so much to my sailing career," said Baylis, a women's match racing world champion and past Rolex Yachtswoman of the Year. "I wouldn't have been a world champion without him. He believed in me and he believed in women's match racing."
His generosity extended to local sailing organizations, including the Sheboygan Yacht Club, which he always listed as his home club despite belonging to such prestigious clubs as the New York Yacht Club and Chicago Yacht Club. In recent years Kohler founded the Sailing Education Association of Sheboygan to promote community boating and access to the waterfront.
He was among the most lauded sailors on the Great Lakes. He was awarded US Sailing's Nathanael G. Herreshoff Trophy, ISAF's Long Service Medal, the Island Goats Sailing Society's Freshwater Award and was named to the Lake Michigan Sail Racing Federation's Hall of Fame and honored as the Milwaukee Community Sailing Center's Sailor of the Year, among other awards.
Please read the full story
here
:
sailingmagazine.net/article-1801-he-made-the-sport-better.html