Australia and New Zealand Qualify For ISAF Nations Cup Grand Final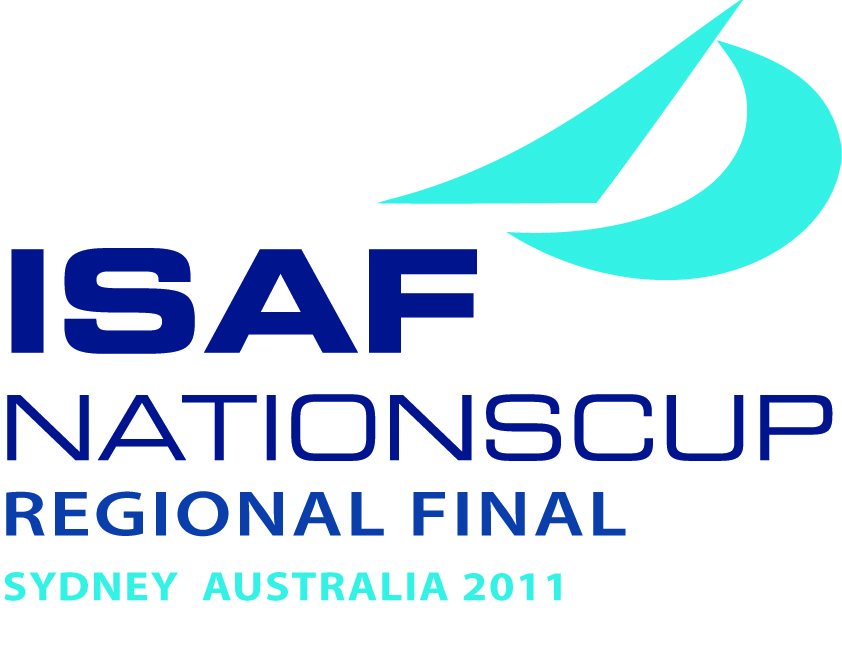 ISAF Nations Cup Regional Final - Oceania (Open & Women) - Sydney, Australia
Australian and New Zealand have secured a place at the 2011 ISAF Nations Cup Grand Final in Sheboygan, USA in September following the Oceania Regional Final held at the Cruising Yacht Club of Australia.
Olivia Price and her team of Nina Curtis, Sophie Lahey and Rayshele Martin represented Australia in the Women's division and took on Olivia Powrie (NZL) in the final.
Price had to wait for the last race of the round robins to be sailed before she knew who would be her opponent. Powrie and her crew enjoyed the fresh 12-15 knot sou'westerly, handling the gusts of up to 20 knots better than Maiko Sato (JPN) in what proved to be the decider for a finals berth.
In the Open Division, Laurie Jury and his team of Logan Fraser and Michael Edmonds took out his finals against Evan Walker(AUS) to give New Zealand the Open place in the Grand Final. Jury and Walker started the finals with aggressive moves in the prestart with three penalties given prior to the start.
The first penalty was on Walker who tacked too close to Jury. Leading in to the start in the last minute, Jury then got too low on the pin lay and Walker blocked him from tacking back on to port. Both boats then went head to wind and Jury fell back and contacted Walker's boat receiving a double penalty. With the first penalty cancelling out Walker's penalty, Jury began the race with one outstanding penalty and chose to take it almost immediately. He then took Walker's stern and crossed to the left side of the course and was rewarded with a nice shift which lifted the team significantly and gave him the lead which he held to the finish. Jury went on to take out the next two races to take the final 3-0.
'My crew did really well adapting to the Elliott 6.0m which we have not sailed for five years. The conditions were really shifty today and the Race Committee and umpires did a really good job, the organisation and management was spot on" Jury said.
Price (AUS) did a similar job on her opponent, Powrie (NZL) taking out the final 3-0. 'It was the first regatta that my crew have done together and a special thanks to Sophie for joining us at very late notice. It was a week full of learning and we enjoyed the way the regatta was run. Thank you to all the competitors who came such a long way for the event'.
The ISAF Nations Cup is a global competition to find the world's top match racing nations in both open and women's events and to develop match racing infrastructure around the world. The Nations Cup encompasses a series of eight Regional Finals from March to July 2011, from which the top team will qualify for the ISAF Nations Cup Grand Final, which will take place in Sheboygan, USA from 13-18 September 2011.
Nations Cup Microsite:
http://www.sailing.org/nations-cup.php
Written by Jennifer Crooks - CYCA